Cowashing has become very popular in the world of haircare, but there hasn't been much discussion as to which ones are the best. Here is my top 5 countdown list of the best cowashing conditioners to use.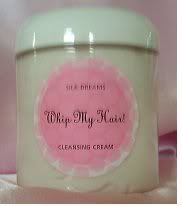 This cleansing conditioner is thick and nourishing, it also has a wonderful sugar cookie-like scent! It has a faint lather, and it cleanses your hair without stripping your hair from much needed moisture. It also has wonderful ingredients such as; Aloe Barbadensis (Aloe) Leaf Juice, Coconut Oil, Coconut Milk, Grape seed Oil, Wheat Germ Oil, and Wheat Protein. It's also reasonably priced at $9.00 a jar. This is best for thick hair that is not protein sensitive.
This cleanser can be purchased
HERE
:
#4 Shea Moisture Organic African Black Soap Balancing Conditioner
Although this product is marketed as a conditioner, this makes for a great cowasher! It's scent isn't the best, but it leaves the hair and scalp feeling as if you just used shampoo. It also makes your hair feel smooth and silky without weighing it down. Those with fine hair will deeply apprciate this product.
It definitely gives you the most bang for your buck because it also gets rid of itchy scalp. Ingredients such as; Tea Tree Oil, Aloe Vera Juice, Japanese Honeysuckle Extract, and Plantain Enzyme, this conditioner is worth every penny. It can also be found at your local Walgreens or Target for about $10 dollars a bottle. Due to this conditioner phenomenal job as a cleanser, you should add some additional moisture such as a leave in conditioner or hair lotion to prevent dryness.
#3 Devacurl No Poo
One of the first cleansing conditioner to hit the market, this cleansing conditioner does just as it says.
It leaves your hair and scalp feeling fresh and moisturized, with a peppermint-like smell, and it has an invigorating and tingling feeling when scrubbed upon your scalp. This cleanser is good for especially dry hair. It's also a bit pricey at around $18 dollars and up, but it definitely gets the job done.
#2 Curl Junkie Daily Fix Cleansing Conditioner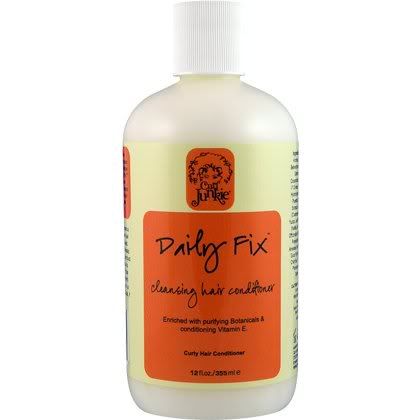 This cleanser is loved by many, It's great for extra dry or tightly coiled hair. The consistency is thick and creamy consistency and has the scent of double mint gum. It leaves your hair smooth, manageable, and moist, which make detangling a breeze. You do not need gobs of it in order to cleanse your hair which is good because at $19 dollars and up per bottle, it's definitely not cheap!
#1 Wen
Arguably the best cleansing conditioner, this is because many use this product as a shampoo, conditioner and a leave-in as well. It's a bit too light as a leave-in for my hair, but it's definitely number one in my book as a cleansing conditioner. It moisturizing and gives great slip as well, Wen also comes in many types such as; fig (a ethnic hair favorite!), almond mint,and pomegranate. I happen to prefer the pumpkin! It's price is fairly steep, at about $30 dollars and up, but in my opinion is definitely worth it's heavy price tag!