As most know, curls and combs go hand and hand, but if you're using the wrong comb not only will your hair be frizzy, but it can damage your hair ! There are only a chosen few that can be called the best, and these are the best combs to use for keeping your curls in shape. Remember, unless your hair is straight, it's always best to comb your hair only when your hair is wet.
Hercules Sagemann Hard Rubber Jumbo Rake Comb (5660)
Also known as the "Magic Star" , this detangling comb is the best comb for long, thick, and curly hair. It is considered the best because it is seamless, meaning that the hair can smoothly detangle curls without the hair catching onto the seams of the comb causing split ends and breakage. Although this comb carries a hefty price tag, ( about $16.00) It's strong, long lasting, and ideal for almost any curl pattern.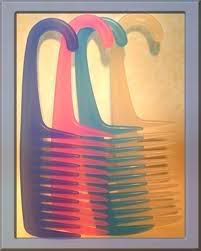 This comb can be found in many curly haired households. Firstly, it's very affordable (about $2.00-$3.00) , and it's also designed to detangle the hair while wet, which is the best way to detangle curly hair. Lastly, it is easily found in stores such as Sears or Rite-Aid.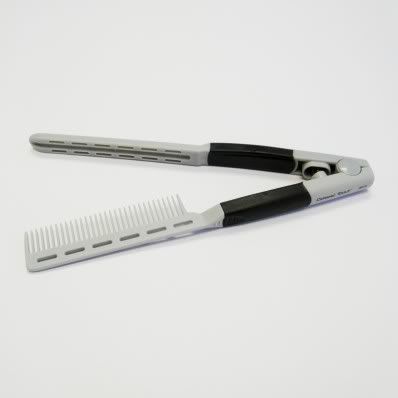 If your straighten your hair often, this comb should definitely be in your arsenal! This straightening/cutting comb is important because it helps you get your hair it's straightest when flat ironing your hair. It's also helpful for trimming your ends by stretching your hair before for begin to cut.
Before you go out and buy any of the combs mentioned, be sure to check out these very important hair tips
here
and
here
.